Pet Transport to Australia
Stress free and let us take care of all your transport needs
Crossing the ditch? Heading back home to Australia or just wanting a fresh start, let us help ease the stress and we can arrange your furry friends/ pets to go with you.
Each pet is treated on an individual basis and all quotes are catered for any special requirements needed.
Moving Pets to Australia
NZ and Australia have a special arrangement for Pets traveling from NZ.
All Pets must be microchipped and be seen by a MPI Vet within 5 days of departure.
MPI vets will check all documents, the pet's ID and will check the cage is for suitable to travel.
Then your Pet will be flea/wormed as per Australian government requirements and a numbered export certificate is issued.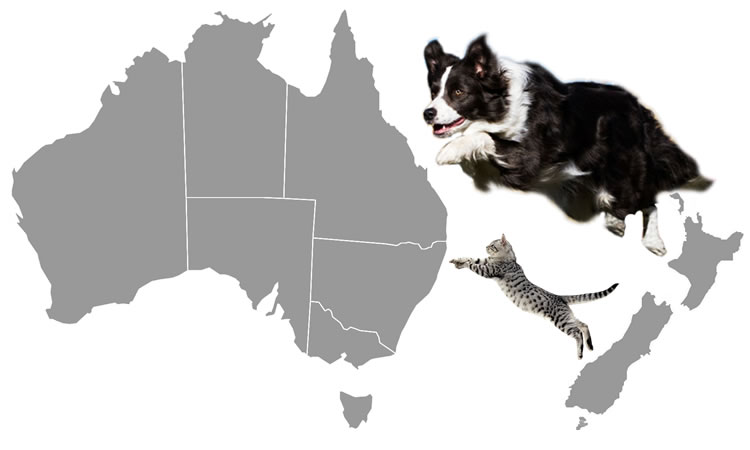 Flying Pets to Australia
We arrange air transport for your pets to any International airport within Australia with collection available approximately 2 hours after the flight lands.
We supply new plastic "PP" series airline approved pet transport cages and if needed custom built wooden airline approved cages with attached drinking bowls. These cages are yours to keep or on-sell. All international flights require purchases cages or own cages providing they meet the IATA LAR standards, get in touch with us today if you would like to see how we can help in this area.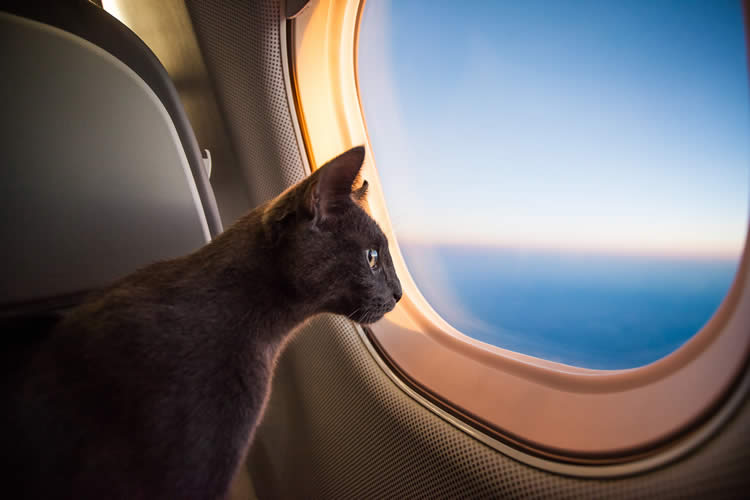 Travel Cage Requirements
To ensure comfort and to meet requirements all pets must be able to stand up in the transport cage. When standing, their nose to base of tail must not be touching the cage and head must not be touching the roof of crate.
Our team will guide you through what crate to use - we sell Airline Approved Pet Transport Cages for International Pet Transport.
If you source a crate yourself - please refer to the diagram below for sizing: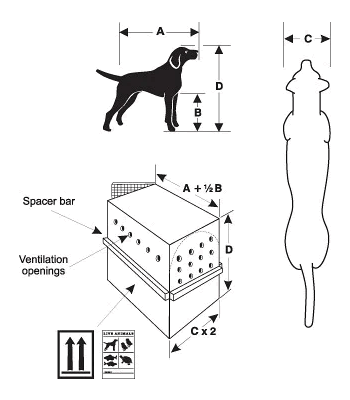 Please note:
Any Pet bedding you may want to send (jersey, t-shirt, towel / bed mat) must not affect your pets ability to stand up and turn around.
Transport Cost is based on space taken up in the aircraft - not weight.
All pets are required to be microchipped for any international travel.
Hamilton Pet Transport can help take the stress out of moving your pets for you.
We pride ourselves on treating each pet as a member of the family and strive to get your pet to their location safe and sound.
We offer you and your pets a personal pet shipping experience.
Moving Pets to other International locations
Hamilton Pet Transport can arrange air transport details for your pets to any International airport.
International Pet Transport
Feedback from clients who moved their pets to Australia.
Melbourne, Australia
Thank you so much Sarah and your team for bringing our fur-babies "Coco-Chanel & Gucci-King" from Auckland, New Zealand to Melbourne Australia. You guys made things easy for us and also stress free. Would definitely be referring your services to family and friends.
Thank you, kind regards Veronika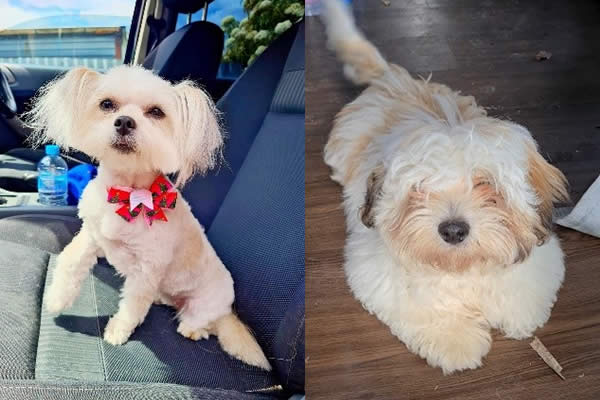 Perth, Australia
Kevin and Sarah were just amazing! They were a breath of fresh air right from the start and made the whole process much less daunting. Even with our time crunches they got the job done and looked after our boy Marley. Highly recommended
👌- Cassie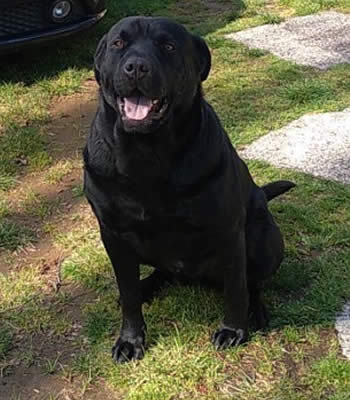 Perth, Australia
Pandora arrived in Perth safely last night - we are absolutely blown away by her and she's already soo loved. Thank you so much for a very easy and stress free experience.
Regards Lizanne
'Just letting you know Bella arrived this morning safe and sound! Super smoochy and getting used to her very mobile one year old brother and the other cat we have adopted since we have been over here! Thanks so much for helping in the process! '
Cushla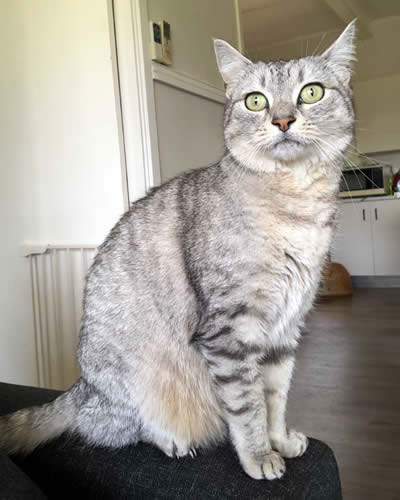 'Theodore and Banjora arrived safe and sound. Thank you for taking such good care of them and for making the process so smooth despite such complex times!! '
All the best Kira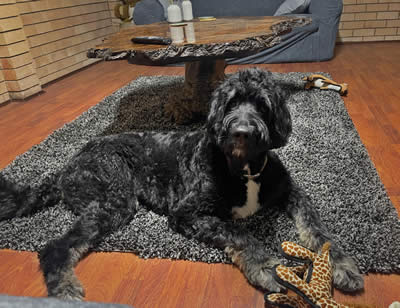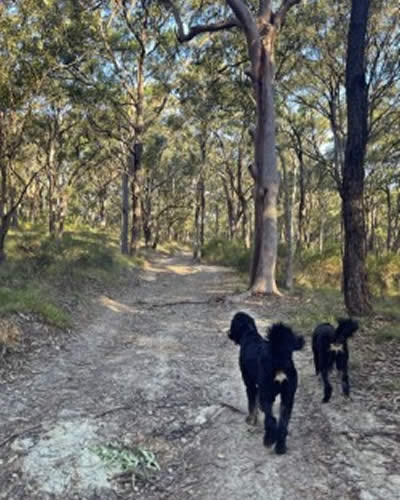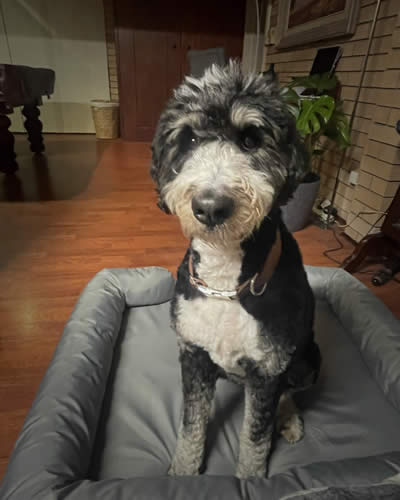 Need Help Moving Pets to Australia?
Contact us for more information or to transport your pet!