International Pet Transport
Stress free and let us take care of all your transport needs
International pet moving details
We arrange the flight details to any International airport and arrange for you or your agent to uplift your pets approximately 2 hours after the flight lands.
We supply new plastic "PP" series airline approved pet transport cages and if needed custom built wooden airline approved cages with attached drinking bowls. These cages are yours to keep or on-sell. All international flights require purchases cages or own cages providing they meet the IATA LAR standards, get in touch with us today if you would like to see how we can help in this area.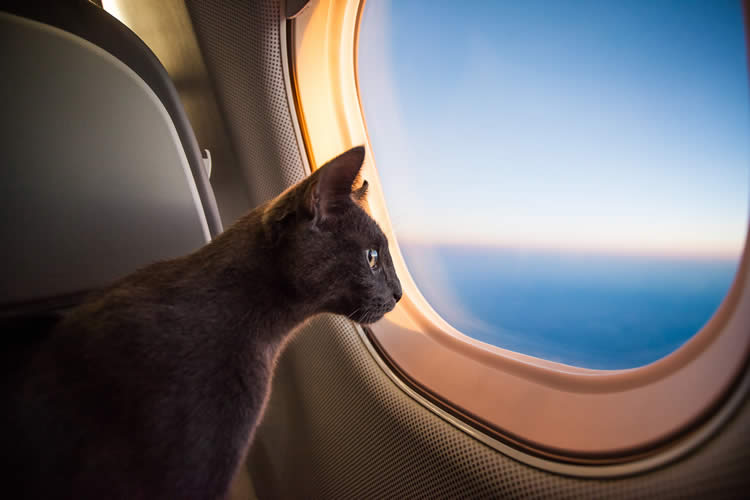 Travel Cage Requirements
To ensure comfort and to meet requirements all pets must be able to stand up in the transport cage. When standing, their nose to base of tail must not be touching the cage and head must not be touching the roof of crate.
Our team will guide you through what crate to use - we sell Airline Approved Pet Transport Cages for International Pet Transport.
If you source a crate yourself - please refer to the diagram below for sizing: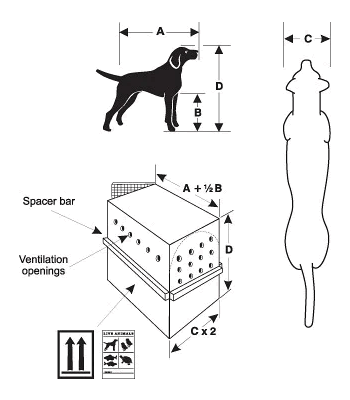 Please note:
Any Pet bedding you may want to send (jersey, t-shirt, towel/ bed mat) must not affect the Pets ability to stand up and turn around.
Transport Cost is based on space taken up in the aircraft - not weight.
All pets are required to be microchipped for any international travel.
Moving Pets to Australia
NZ and Australia have a special arrangement for Pets traveling from NZ.
Moving Pets to Australia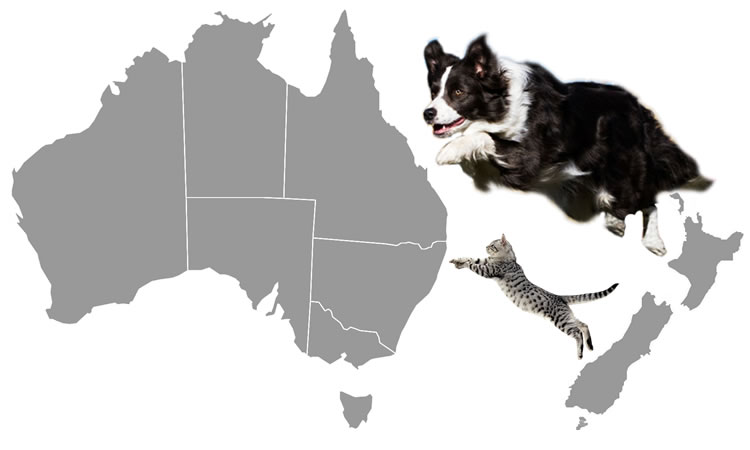 Moving Pets to other International locations
All countries have Overseas Market Access Requirements (OMAR) issued by NZ Govt. These describe the requirements for Pets to enter their country.
All Pets must have any required vaccinations, blood tests and treatments attended to by your own Vet. Hamilton Pet Transport can help you with this and can take your pets for you at an extra cost.
All Pets will be required to be seen by MPI Vets at the airport prior to departure.
MPI vets will check all documents, the pet's ID and will check the cage is for suitable to travel
MPI vets will then issue an AWEC document, certifying all is correct, and then issue the export documents.
Hamilton Pet Transport can help take the stress out of moving your pets for you.
We pride ourselves on treating each pet as a member of the family and strive to get your pet to their location safe and sound.
We offer you and your pets a personal pet shipping experience.
Feedback from clients who moved their pets internationally.
Shanghai, China
Hi Sarah, thanks very much for everything you done. Without you we couldn't of made everyone arrive back home to China. Thank you!
Ji Yi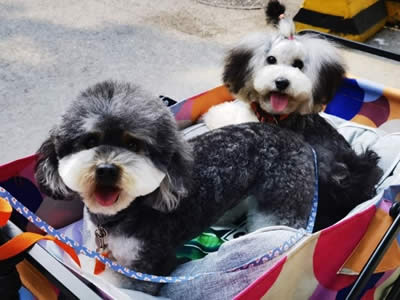 Amsterdam, Netherlands
I would highly recommend Sarah and the team at Hamilton Pet Transport. Our cat Hugo flew from Auckland to Amsterdam and the whole process was just so great. Sarah was so helpful and insightful and did such an amazing job. She was also very reassuring and answered all questions and concerns we had. Hugo came to Amsterdam very happy and well taken care of. We are so happy we chose Hamilton Pet Transport! -
Milica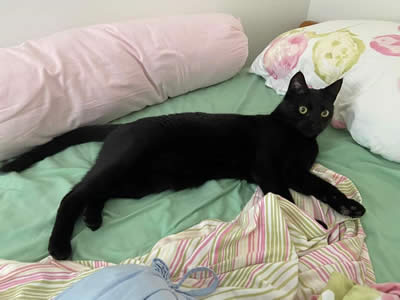 Rarotonga, Cook Islands
Thank you so much for your amazing work, communication and kindness (joint effort arranging mothers cat back to Cook Islands). We really appreciate it. Your manner is so calming and supportive, so you helped with her anxiety. Thank you!
Tania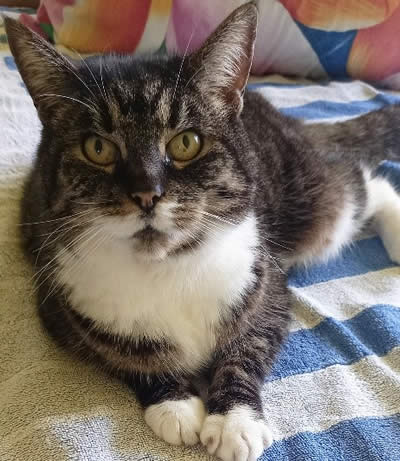 Switzerland
Sarah, Fallon has arrived safe and sound in Switzerland! Thank you for your work!!
Tania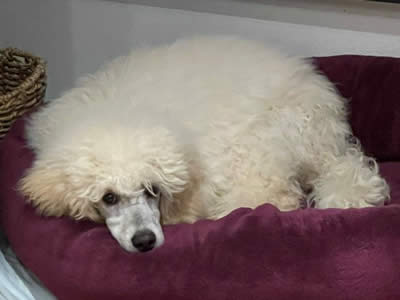 Need Help Moving Pets Internationally?
Contact us for more information or to transport your pet!